Recently been reading alot about CSS frameworks that are working off a grid that are easy to use and work with… Sort of been mulling around with trying one for my next project. After reviewing a few of them from this post. I've decided to give BluePrint a shot.
BluePrint seems very easy to work with. It's just the matter of how best to work with the framework while adding custom content around it. view the test pages here that come with the default install. Pretty nice grid working cross browser. (Update) Some great plugins for the framework can be found here.
Over the next week or so I'm going to remake this entire blog with BluePrint and updating this post with progress and thoughts on about the CCS framework. Stay Tuned…
Update
06/2/09
Today I have been playing around for a couple hours with the framework, so far so good… its been easy to align copy and set widths. Only issues have come across so far are using <ul/> for navigation and have divs floated to the right.  Still TBD if the framework supports this type of functionality or not.
06/3/09
After playing around with framework for a couple hours I was able to get a decent understanding of things. Like many CSS designers I have had a self made framework that I used to approach projects. However BluePrint is definitely a nice tool to be using. After 3-4 hours of playing around I became comfortable using it… the only thing that is a little hard to predict is how it will act with my own styles that I've been adding.
More updates to come…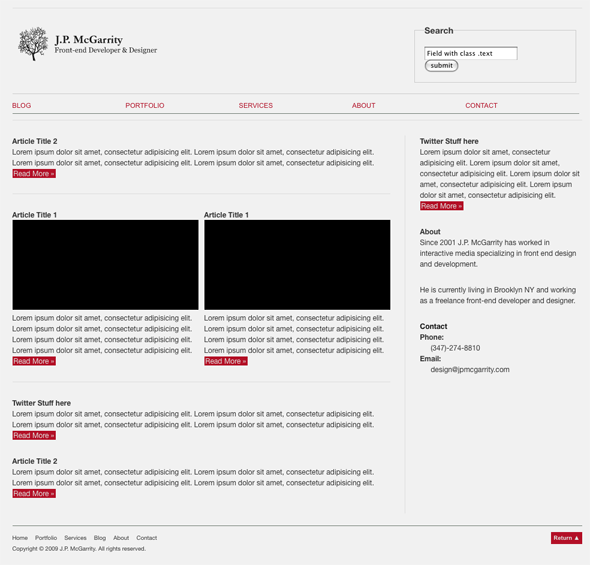 You can view progress of the updated design in real time by clicking here.